Website design and marketing concept 
As Japan Tobacco rebranded their SNUS product's packaging they required a new marketing concept and web experience to launch their product. We developed the concept of "Tobacco for the active" and designed a unique web experience to showcase the product lines, features and marketing.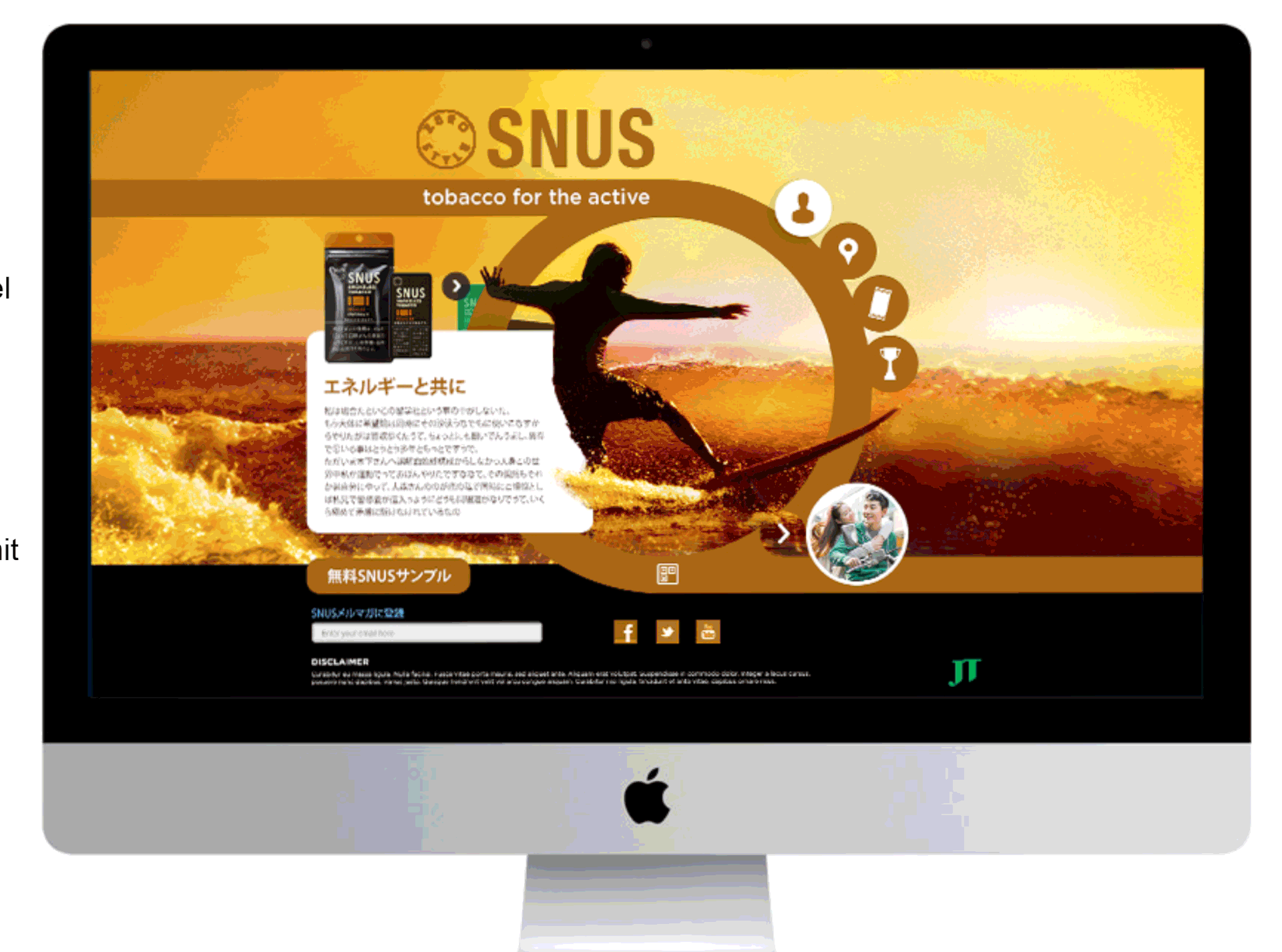 A campaign relating SNUS products to a more active and youthful lifestyle. The concept also introduces an unexpected twist on tobacco products. As usually tobacco is dependent on keeping some elements burning and is detrimental to lung capacity it is unfit for a number of rigorous activities. SNUS on the other hand -being chewable- allows it to be used in any environment without impeding activity or lung capacity.
The site's unique experience was designed to be fully responsive to devices